Friend of Keep Sweden Tidy Foundation
The Keep Sweden Tidy Foundation is a non-profit organization that promotes recycling and combats litter through public awareness campaigns, awards and environmental education. The Foundation strives to influence people's attitudes and behavior in order to encourage a sustainable development.
FAS Converting Machinery AB is a "Friend of Keep Sweden Tidy Foundation".  Our contributions help the organisation make positive changes in the future. The diploma to the right (in Swedish) is a proof of FAS Converting Machinery AB commitment.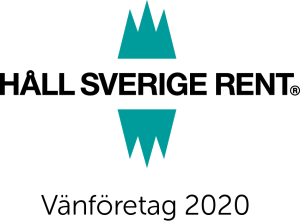 The Keep Sweden Tidy Foundation campaigns against litter
We change attitudes and behaviour regarding littering through our campaigns. Keep Sweden Tidy has been organizing Litter Picking Days for decades and not just to help clean up the environment temporarily. It is our belief that if you pick up litter, you start discovering the impact that even the smallest piece of litter has. During the spring months of March, April and May every year, schools, preschools, companies, organizations and municipalities are encouraged to go out and pick litter in their nearby environment. In 2015 more than 804 570 people and 268 municipalities joined in, which shows that littering is an important issue for many people.
During spring, we also arrange a campaign specifically aimed at marine littering – Clean-Up Coast. All around Sweden's coastline, people manifest against marine litter by clean-up activities and documentation. The aim is to increase the knowledge and put marine litter on the political agenda. And to find solutions to stop the littering of our seas!