Technical Bulletin 01/2020

Message
Instruction, physical support to servo motor encoder cable.
Date
2020-06-17
Valid for
All FAS machines with Omron servo motors with battery backup placed on the cable.
Background
A few machines with Omron servo motor/drives have had stops with alarm code "21 – disturbance servo motor encoder communication".
Our investigation has lead to the root cause that the backup battery, placed on the cable, due its vibration and movement during machine operation, is causing cable or connector damages disturbing the communication between the motor encoder and the servo drive. Most cases has been solved with adding an extra support to the battery to off-load the cable and connector from the vibrations.
General
We have only experienced this in a few machines but machine stops are costly so we are strongly recommending to do this preventive action and hopefully eradicate the issue.
Contact
If you have any questions or concerns please contact us via "service@fasconverting.com"
The backup battery support can be done in many ways, here 2 examples,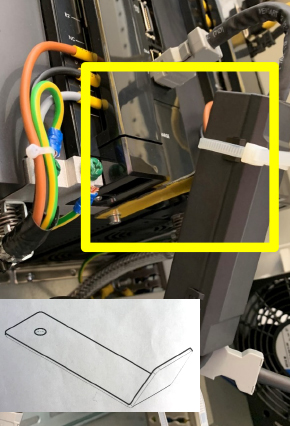 With cable connected from below the servo drive, fix a bracket below the servo drive and strap the battery to that bracket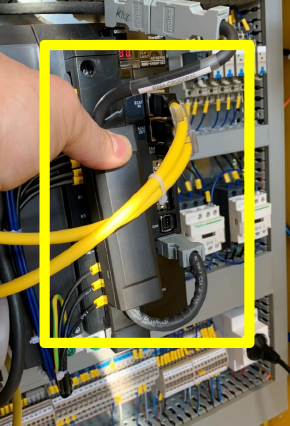 With cable connected from above the servo drive. Attach the backup battery to the servo drive 
using Velcro tape.